Visit my YouTube channel Here
Supercheap Auto Spectacular Car Show 2020
Held at the Buckley (Shannon) Golf Course - the 2020 Supercheap Auto Spectacular Car Show is run by the Shannon Progressive association as an annual fundraiser for the community. The venue this year was perfect and couldn't have been more suited to an event of this type. A huge turnout with a wide variety of vehicles from vintage to modern electric. This video is a general overview of the show area and the numbers that attended.
Dynamic Architecture at Waitarere Beach

This amazing home sitting on 1.6ha is a Melling and Morse masterpiece, sitting proudly over the popular Waitarere Beach combining beach theme with sophistication to create a stunning home with cleverly integrated public and private spaces.
The spacious living areas take in the panoramic views of the sea and Tararuas and open onto patio areas. The guest wing is totally separate and has a gallery to relax in with sea views. The master wing is in a world of its own boasting a supersized bedroom with bi-folds opening out to patio giving you your own private space. Close to cafes, restaurants and easy commute to Wellington.


Strawberry Fields Forever

This property encompassed a highly productive strawberry farm, ideal for the sweet toothed lifestyler perhaps!



Matatoa Trees and Shrubs, Shannon, New Zealand
This large nursery specialised in native New Zealand Trees and Shrubs. It is now solely a producer of large numbers of Poplar and Willow species.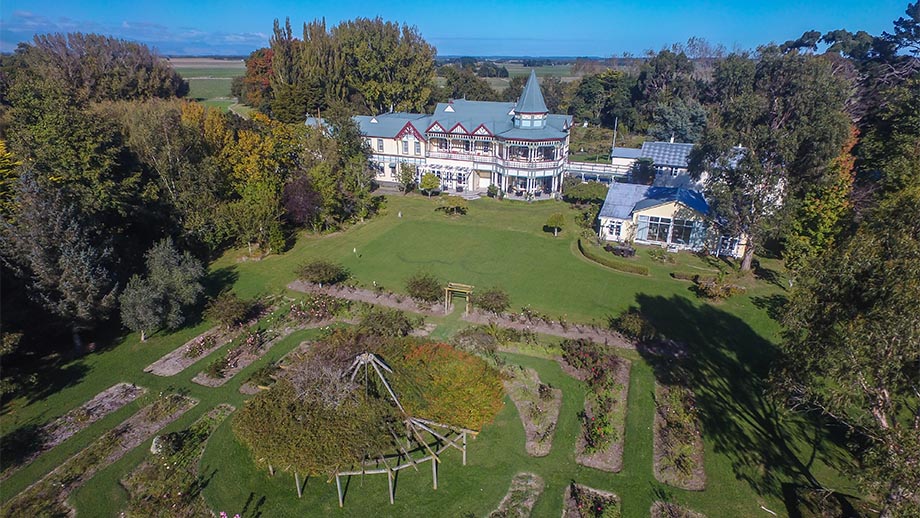 Highden Manor Estate, New Zealand
Boutique hotel/venue that provides a historic and centrally located venue for your wedding, party or a romantic getaway.
Private and secluded country estate on 36 acres
Just 15 minutes from Palmerston North, Manawatu
Perfect wedding, birthday, and party venue
Corporate meetings, conferences, and retreats

Luxury Lodge-style Living - Absolute Riverside. 91 Parenga Road, Te Horo, Kapiti Coast
This 1.545 hectare property is on a plateau perched above the Otaki River, facing north west and basks in all-day sun. 
RV$2,000,000
Luxury living can be found in this stunning 513m² home with multiple living areas down­stairs comprising two lounges, 
a separate dining room, a designer kitchen /family room, guest bathroom, laundry & expansive entrance. 4 large bedrooms, each opening onto individual private decks, 2 with ensuites. Separate mezzanine library & office. 


Luxury Log Home - Gladstone Road, Levin, New Zealand
You feel like you are living miles away, when in fact you are only a few minutes into Levin. The home is a masterpiece of engineering. Unique windows take in the natural light and views of the surrounding native bush. Mezzanine floor with outstanding office area and master suite.


34 Metre 170 tonne Catamaran "Offshore Guardian" - Pre-launch - Foxton, New Zealand
Offshore Guardian. Pre-launch.
Manufactured by Profab Engineering in Palmerston North. Transported by Central House Movers located in Bulls.
Part 1 of 2. This video is pre-launch only. The launch itself was held off a couple of days when tides were more favourable. Part 2 showing her maiden voyage out the river channel and over the Foxton Bar is shown below.
Foxton wharf was upgraded to allow for the 170 tonne vessel's launch. The wharf has had to be widened an extra 5m. The multi-role boat can operate as a dive boat, with compression chambers on board, is capable of ferrying crews to oil and gas rigs, and will be fitted with a remote operated vehicle (ROV) capable of diving to investigate sites, such as the Rena wreck off the coast of Tauranga. It can be driven backwards into oil rigs, with a second helm at the back of the wheelhouse, and is equipped with dynamic positioning, which means it can be controlled with a joystick and be held in place regardless of waves and swells. The boat is powered by two main diesel engines, with 715 horsepower and four generators, however everything else is electric. "Most of the boat is electric. A lot of boats like this use hydraulics, this one is a little bit different," according to Profab Engineering owner Carl Ferguson. Foxton based Caldow Builders spent about 2 weeks pouring concrete to strengthen the ramp to hold the combined weight of the boat and the truck carrying it - about 250 tonnes in total. New Zealand Diving and Salvage co-founder Dougal Fergus said the boat cost "multi millions". This was a joint venture between the New Zealand and Australian branches of Guardian Offshore, which is owned by New Zealand Diving and Salvage. This was the seventh of eight boats Profab had built for the two branches. Fergus said this one could could be used in the offshore industry such as pipeline work, geophysical work or operate as a chase boat. "It will work between here and Australia and the Pacific. It has the capacity to go anywhere in the world - apart from Antarctica." The vessel was launched later that night after being jacked up by air bags whilst waiting for the tide. She launched around 9pm and many people missed it. This was not the original plan but while making some adjustments to her position on the ramp, noting that the wind had died off and all required personnel and equipment were in position; the decision was made to just keep going!
34 Metre 170 tonne Catamaran "Offshore Guardian" - Post Launch - Maiden Voyage - Foxton, New Zealand
Offshore Guardian. Post Launch. Part 2 of 2 - this video shows her maiden voyage, not her initial launch. The launch process was over several days waiting for suitable conditions of the tide to allow it.
She had to wait for a very high tide to cross the infamous Foxton Bar and exit the river mouth. Offshore Guardian's maiden voyage - Wednesday 14 October 2015 This video includes both ground and aerial footage. Aerial footage of the vessel crossing the bar begins at 14.58